hello there!
theres a rumor going around that there are three new games! the first one is another of pokemon diamond and pearl, it is called pokemon Pokemon Opal and the main legendary is giratina and it is TRUE!! it has been released in japan and it has these new fetures
Deeper storyline surrounding Dialga, Palkia, and Giratina; potential to capture all three.
New Battle Nation area expands the Battle Tower offerings of Diamond & Pearl.
Pokémon are now in 3D during battles, in the Pokédex, and on the GTS.
Optional voice commands for attacking in battle.
Lugia and Ho-Oh finally obtainable without a Nintendo event.
Minor shuffling of trainer and building locations expected.
A few surprise cameos.
its release dates are
Japan on July 19, in North America on July 20, and in Europe on July 24 2008 or 2009 (i forgot)
i dont know when it will be in australia

(waaa)..
[img]
[/img]
also the other games are remakes of Gold and Silver and if you can remember they were the best of all

i love gold and silver. this is unknown right now but rumors say it will be relesed in 2009
if it is true it is expected that it will be sold QUICKLY!!
[img]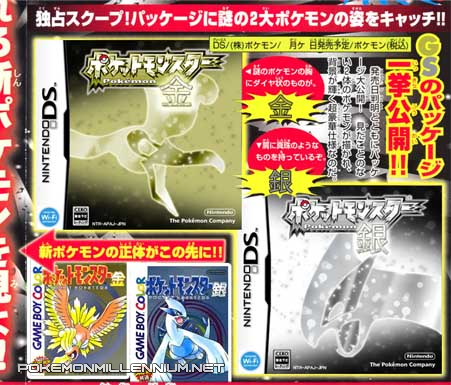 [/img]
yay for me i am the rumor queen!
post what you think!! i hope sun gold and moon silver is true!! also rumors of the name being shiny gold and......... something silver he he sorry i dont know.
well thats all for now!