Pokemon Best Wishes Episode 5 is up. I can't find a preview of it so I won't show you when it comes out. However the title is
Abandoned Lot of Dreams! Munna & Musharna!!
. If I can find the preview in the week I'll get it up there...but Nintendo with it's whole "violation of Pokemon trademarks" to show Black and White stuff is really starting to annoy me. Anyswitch, Episode 5 is up...so enjoy.
New Gym Leaders Bios are added. Poddo and Koon are now up on the list.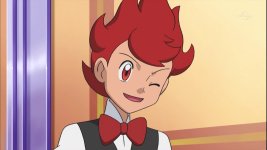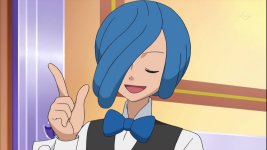 Note Dent is on the Protagonist list. I'll keep that updated and let you guys know of new MAJOR characters in the anime.
Events Update:
Pokemon Ranger: Guardian Signs Events are now out in North America. 10th Anniversery Mew comes World Wide tomorrow(the 15th so it might be today when you read this). The Victini Event ends in a few days(the 18th is the last day for it), so if you have the Jap version of Black/White pick up the event.
Also Jap Black/White Events are coming on the 20th and 22nd so pick those up if you have Black and White as well.
I'm finishing up the text/coding for Walkthroughs for the Pokemon games. I'm starting out with the DS games for now. I should have them all done with a written out version by Christmas. In 2011 I'll get the older system games and the Wii guides done. I'll most likely have the newest game as a tab on the top of the page and have the other games linked to a forum with all the games here.
That's it for today.