Japan Event
Game(s) Obtainable With:
Black and White
Available From:
October 20
th
2010 to November 19
th
2010
Available At:
Wifi? (it's in the Global Link site from what I heard)
Pokémon: Croagunk
OT: ???
ID Number: ???
Item: ???
Ability: Poison Hand **Dream World**
Nature: ???
Date: (date received)
Location: Apparently Had A Fateful Encounter.
Level: ???
Moves: ???
Pokéball: ???
Ribbons: ???
Special Code: ???
Source/Other Information:
CoroCoro has revealed that players will be able to get a special code through the Global Link to encounter and download a Croagunk in the Dream World. The Croagunk has the special Poison Hand ability, which may Poison any Pokemon that makes contact with it, over its usual Anticipation or Dry Skin abilities. The code and download will be available from October 20th to November 19th.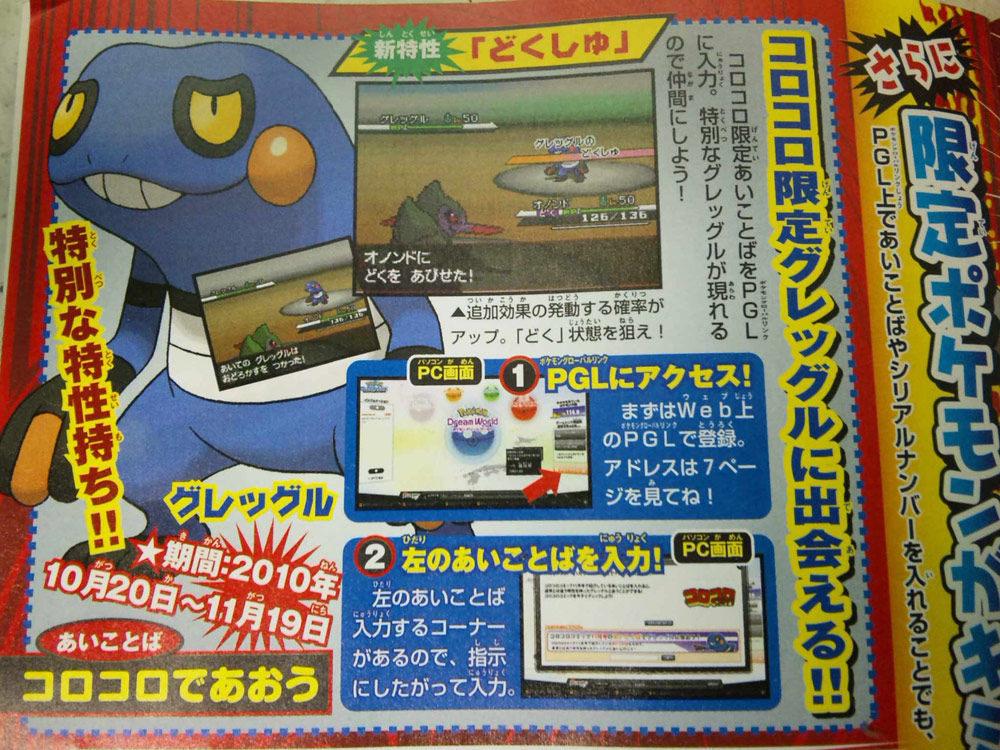 Monkey
_________________________