Reshiram, Zekrom, and Pikachu appeared in Macy's annual Thanksgiving Day Parade, as you can see in the video below.
If your wondering, the announcers pronounced the names correctly. Also if I recall correctly, this is the fist time it's more than just Pikachu in the parade.
Today is the last day for the 'Trade-To-Evolve' and the Kumashun Events so if you live in Japan...you have until the begin of your Tuesday to get them. Click the pictures below for the Event details. =)
As we already know from the advertisement following the conclusion of The Ruler of Illusions: Zoroark, the fourteenth Pokemon movie will feature Victini. According to an interview with Junichi Masuda and Shokotan in this month's CoroCoro magazine, of which bits and pieces have just leaked on to the Internet, the title of the movie is Victini and the Dark Hero.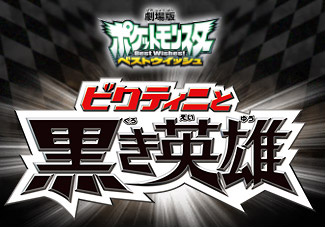 Who could the hero be? The word for "hero" (英雄) is the same word used to constantly describe N in Black and White, so some people are speculating it is either him or the more obvious deduction, Zekrom. Since Pokemon names are always added to the titles later on, I would assume it's a Pokemon if anything (like Victini and the Dark Hero: Zekrom). Of course, that's just my personal speculation - we'll find out the truth soon either way.
Starting Nov. 29, 3 p.m. JST until Jan. 31, players may unlock a C-Gear wallpaper featuring the Pokémon Choroneko designed by Shoko Nakagawa, whose drawing was voted for the most among the designs of the hosts of Pokémon Smash!. The designs can be seen on the link to TV Tokyo below.
On the other hand, players may unlock Pokémon Center-related things from Dec. 24 to Jan. 31. A C-Gear wallpaper featuring Tabunne and furniture for the Pokémon Dream World will be made available; fliers with passwords will be available in Pokémon Center stores in Japan starting Dec. 25.
Finally, I'll post a video of some pokemon news from NinBuzz.
**Note I didn't make this video.