I guess I owe you guys a new update in 2011. In this update we have Aloe and Ash's bios being updated, current and upcoming events(for North America, Japan, AND Europe), Best Wishes Episodes 15 & 16 are up, and the 3DS released. Oh and an unmentioned announcement at the end of this message(enjoy the mystery one). =O
Character bios updated!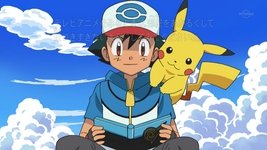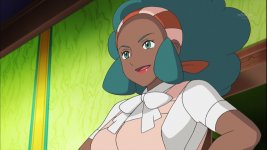 Who was added, dropped, or evolved on their teams? Either click the pictures above or go to their post to find out. If you watch the anime you'd know who was added, dropped, or evolved as well.
The 2011 Events for North America, Japan, and Europe are out and coming!(all start by February and end by March)








Crown Beast in USA and Europe, Goon Scizor in Korea, World Hobby Fair Zoroark in Japan, Satoshi(Ash)'s Zuruggu in Japan, Ash's Pikachu in Korea and USA, Norway Spaceworld Celebi, Pokémon Smash! Zoroark in Japan, AND Gamestop Celebi in USA!
Best Wishes Episodes 15 & 16 up!
No spoiler pictures, episode titles, or information on the announcement for now. I had a handful of things to get up and a tad tired/sick to be too creative.[
Might change this if I get more time to add pictures, titles, ect in the announcement
]
Nintendo reveals 3DS launch dates
For North America, the 3DS launches on March 27 at an MSRP of $249.99. European markets will receive the device two days earlier, on March 25; however, Nintendo did not directly state a price, instead stating that prices would be determined by retailers. The colors available at launch in both regions will be Aqua Blue and Cosmos Black.
Final note on this announcement...
WE HAVE REACHED OVER 1,000 MEMBERS!
What a HUGE accomplishment for a "small forum" website. All members should be proud for what they did(no matter how big or little) for the site. I have nothing special for this accomplishment aside from my gratitude for all of you guys. <3 you all (except Maple =P)